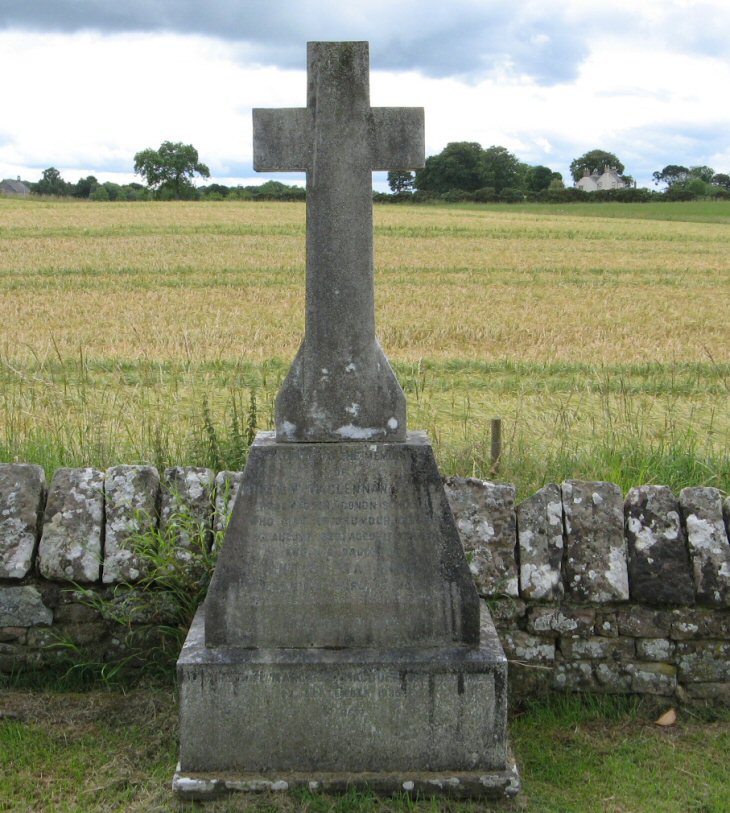 William Maclennan & family.
Sacred to the memory/of/WILLIAM MACLENNAN/F.E.I.S./Headmaster, Conon School/who died at Drumour Conon/16 Aug. 1920/aged 67 years/and his daughter/CHRISTINA ANNE/who also died there 15 Nov. 1933.
Also/their daughter/MARY/who died 17 Dec. 1954/dearly loved/and daughter/MARGARET died 25 March 1962/also/their son/WILLIAM ALEXANDER MB ChB/died in Swansea/19 Jan. 1967/and his wife/MARY MANSON REVIE/who died in Swansea/4 Feb. 1977.
[see also stone No.3117, which lies in front].
Picture Added on 03 August 2008.


---