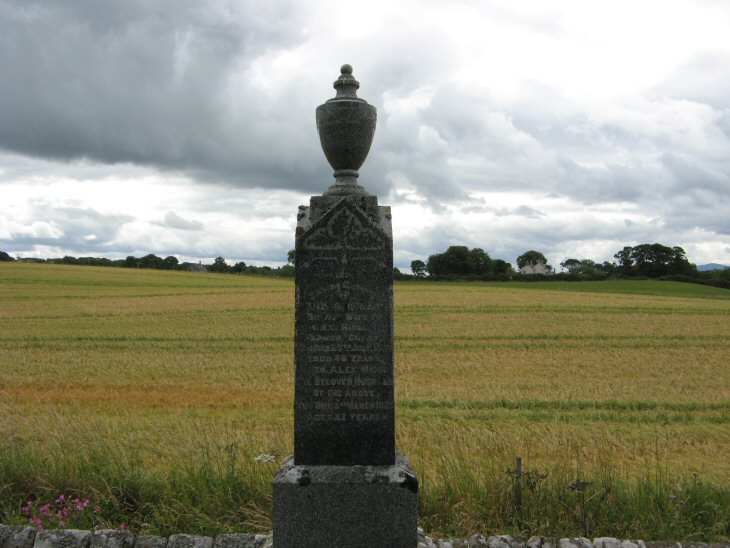 Jane (Urquhart) & Alex. Nicol, James, Margt Nicol
In/memory/of/JANE URQUHART/beloved wife of/ALEX. NICOL/farmer, Cublo/who died 25 July 1918/aged 66 years/Also ALEX. NICOL/the beloved husband of the above/who died 3 March 1925/aged 82 years.
In/loving memory/of/MARGARET NICOL/who died at Wester Culbo/28th June 1925/in her 85th year/in early life she became/a true and faithful/servant of the Lord/continuing in the faith in private and in public/a staunch Free Church adherent in the/evening of her day/her favourite verse was Psalm 86 5th verse/"For thou art gracious/O Lord and ready to forgive; & rich in mercy, all that call upon thee to/relieve."
also their son JAMES WILLIAM NICOL/died at Wester Culbo/Culbokie/on 18 Mar. 1956/aged 73 years.
Picture Added on 03 August 2008.


---