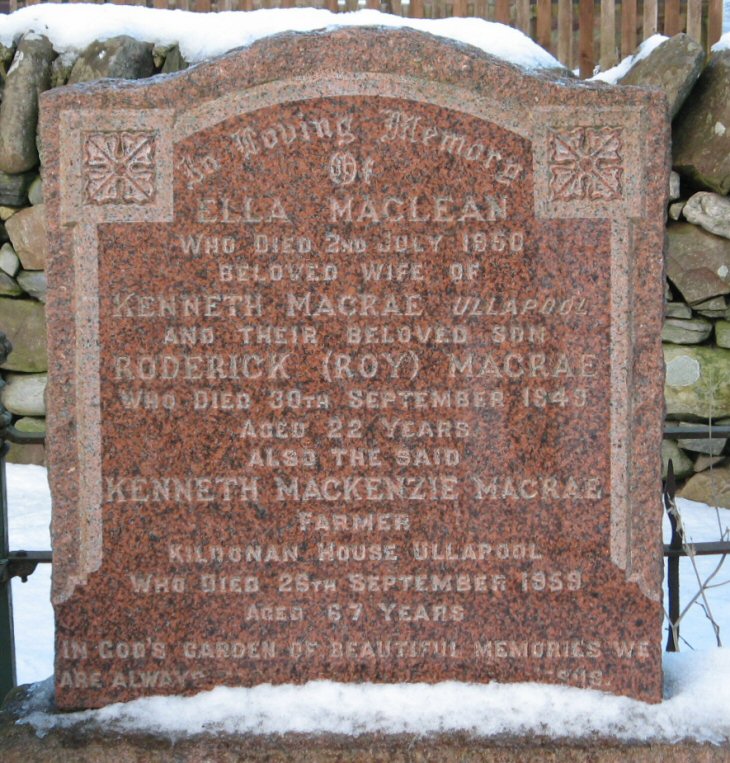 Kenneth & Ella (Maclean) Macrae, s, Roderick.
In loving memory of/ELLA MACLEAN/who died 2nd July 1950/beloved wife of/KENNETH MACRAE, Ullapool/and their beloved son/RODERICK (Roy) MACRAE/who died 30th September 1949/aged 22 years/also the said/KENNETH MACKENZIE MACRAE/farmer/Kildonan House, Ullapool/who died 26th September 1959/aged 67 years.

In God's garden of beautiful memories we/are always memories we/are always together asleep with Jesus.
Picture Added on 02 January 2010.



---