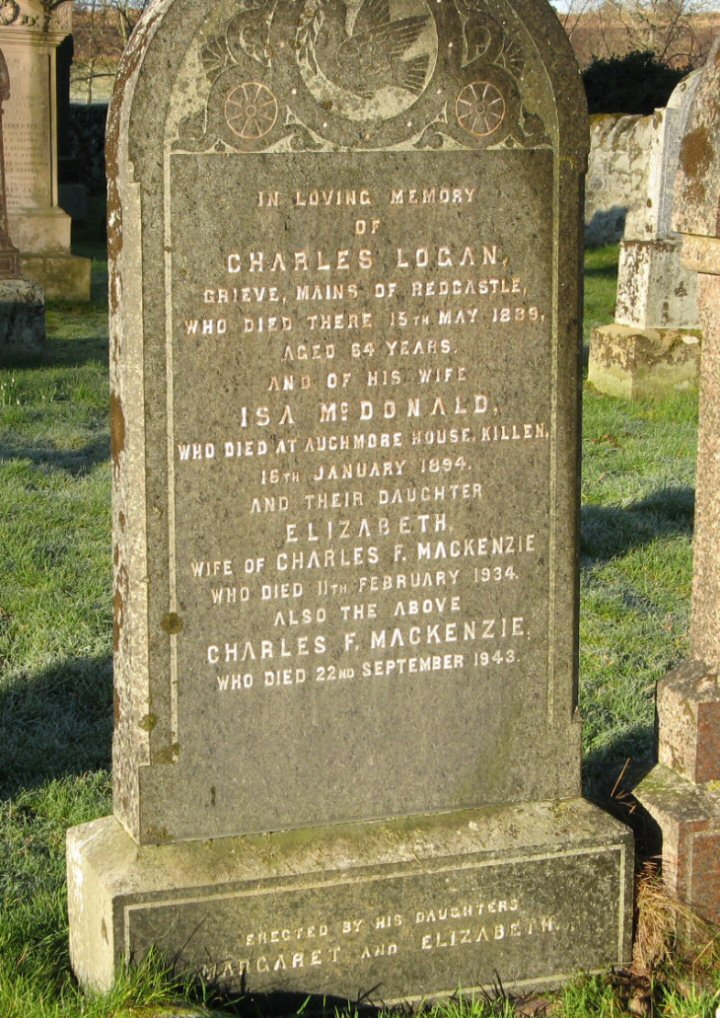 Charles & Isa Logan,Elizabeth & Charles Mackenzie.
In loving memory/of/CHARLES LOGAN/grieve, Mains of Redcastle/who died there 15th May 1889/aged 64 years/and of his wife/ISA McDONALD/who died at Auchmore House, Killen/16th January 1890/and their daughter/ELIZABETH/wife of CHARLES F. MACKENZIE/who died 11th February 1934/also the above CHARLES F. MACKENZIE/who died 22nd September 1943.
Erected by his daughters/MARGARET and ELIZABETH.
Picture Added on 22 February 2008.


---