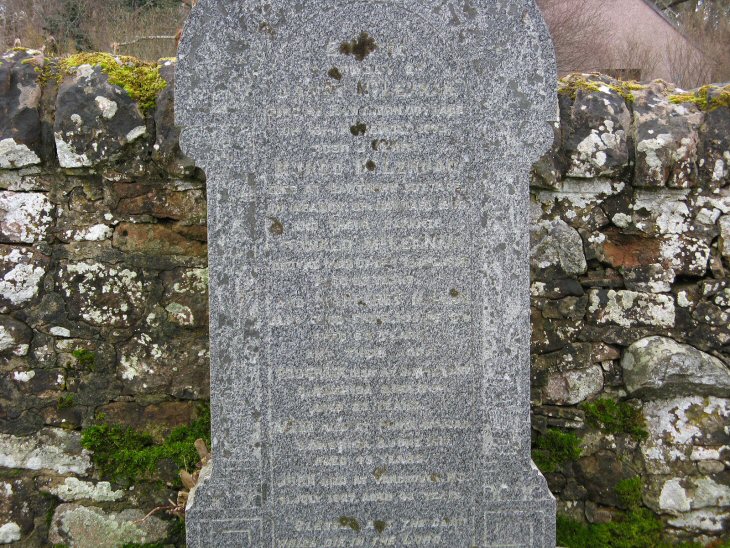 Donald & Margaret (McLean) McLennan & family.
Erected/in memory of/JANET McLENNAN/died at Hawthorn Cottage/on 13th Nov. 1883/aged 8 years/ MURDO McLENNAN/died at Hawthorn Cottage/in infancy 6 Jan. 1886/and their parents/DONALD McLENNAN/died at Muir of Ord 18 Aug. 1918/aged 88 years/and MARGARET McLEAN/who died there 16 June 1918/aged 68 years/and their sons/RODERICK died at Sandypoint/S. America 2 Dec. 1896/aged 23 years/ALEXANDER died at Punta Arenas/S. America 5 June 1917/aged 45 years/JOHN died at Vancouver BC/21 July 1927 aged 43 years.

Blessed are the dead/which die in the Lord.

Picture Added on 11 March 2008.





Comments


---