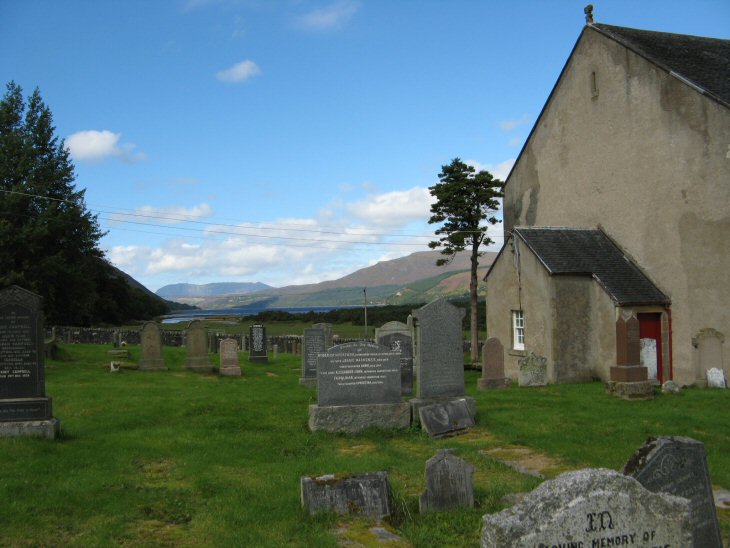 Lochbroom Parish Church, Clachan.
The Church of Scotland parish church of Lochbroom sits on flat bottom land of Strath More at Clachan close to the head of Loch Broom. The scenic location, next to a sheep farm, appears isolated as it is almost 10 miles from the parish's main centre of population at Ullapool. However, it is about the central point of a huge parish, and Clachan in the past would have had more inhabitants than it does today.
The area has ancient christian associations. The existing church, the first Presbyterian church built in the parish, replaced an earlier one in 1816-17. Most of the visible stones are in good condition. The earliest recorded death inscription is dated 1724.
Mackenzie names predominate amongst the older inscriptions.
(The Clachan Burial ground is a modern extension of the churchyard, but is included under Lochbroom Parish Churchyard in this image library).
Photograph of former manse see Link below the Comments.
Picture Added on 03 April 2008.


Comments
For more information on this subject see the following website.
Lochbroom manse


---