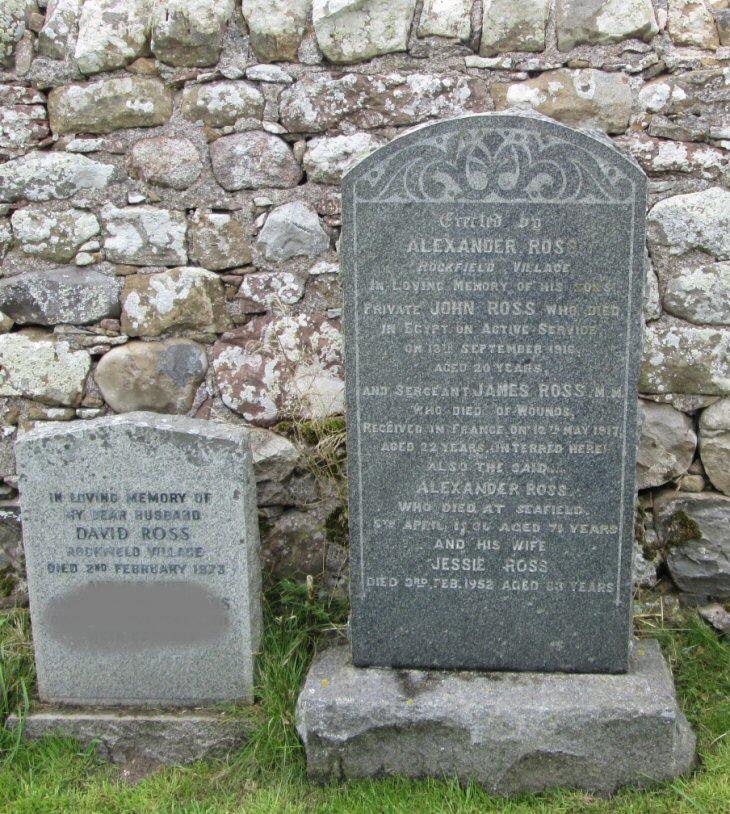 Alexander & Jessie Ross & family.

Erected by/ALEXANDER ROSS/Rockfield Village/in loving memory of his sons/Private JOHN ROSS who died/in Egypt on active service/on 13th September 1916/aged 20 years/and Sergeant JAMES ROSS M.M./who died of wounds/received in France on 12th May 1917/aged 22 years, interred here/also the said/ALEXANDER ROSS/who died at Seafield/5th April 1936 aged 71 years/and his wife/JESSIE ROSS/died 3rd Feb. 1952 aged 83 years.

[Left stone]

[NB. The post-1979 "recent" death has been painted out on the image]

In loving memory of/my dear husband/DAVID ROSS/Rockfield Village/died 2nd January 1973/["recent"].
Picture Added on 12 March 2014.


---