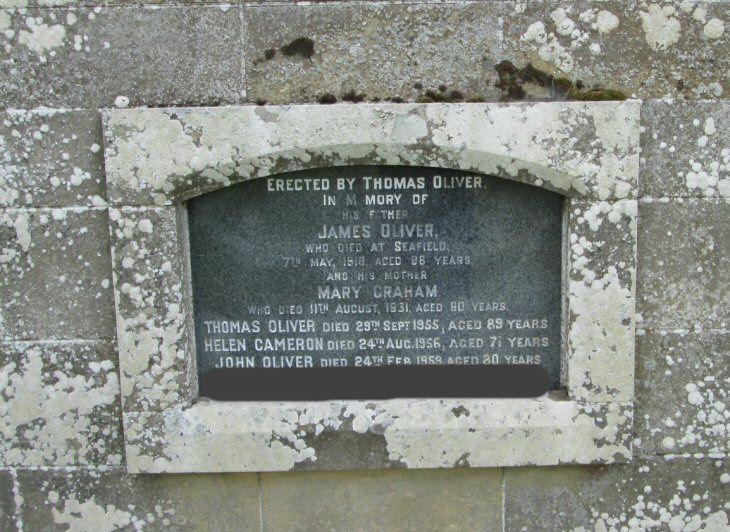 James & Mary (Graham) Oliver & family.

[NB. The post-1979 "recent" death has been painted out from the image].

Erected by THOMAS OLIVER/in memory of/his father/JAMES OLIVER/who diedat Seafield/7th May 1919 aged 86 years/and his mother/MARY GRAHAM/who died 11th August 1931, aged 90 years/THOMAS OLIVER, died 29th Sept. 1955 aged 89 years/HELEN CAMERON, died 24th Aug. 1956, aged 71 years/JOHN OLIVER, died 24th Feb. 1959, aged 80 years/["recent"].
Picture Added on 12 March 2014.


---