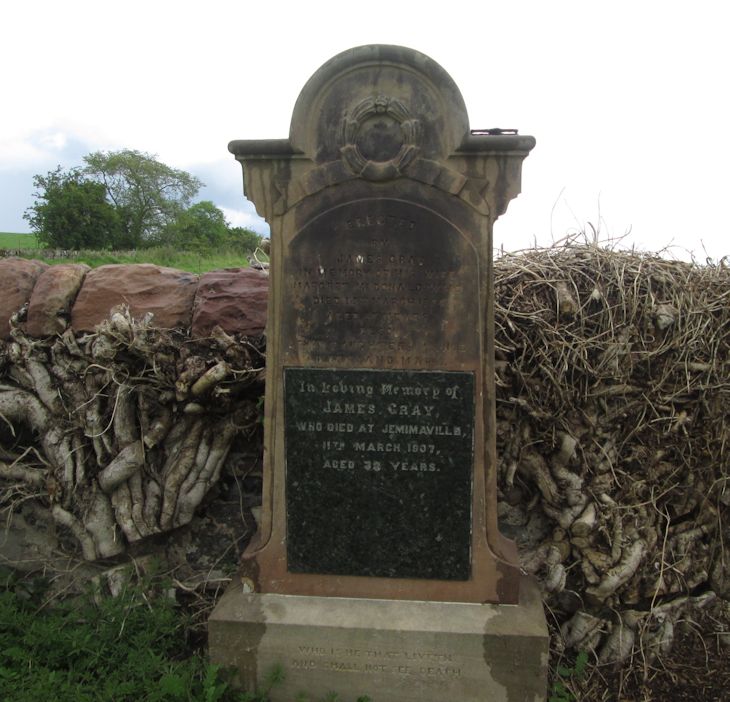 Margaret (McDonald) & James Gray & ds.

Erected/by/JAMES GRAY/in memory of his wife/MARGARET McDONALD who/died 14 March 1894/aged 67 years/also/of his daughters ANNIE/KATY and MARY.

In loving memory of/JAMES GRAY/who died at Jemimaville/11th March 1907/aged 73 years.

Who is he that liveth/and shall not see death.
Picture Added on 22 May 2016.


---