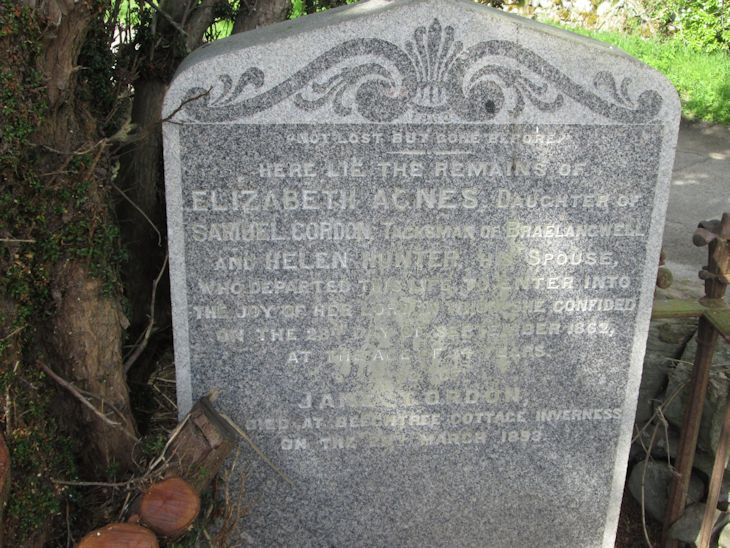 Elizabeth Gordon, James Gordon.

Not lost but gone before.

Here lie the remains of/ELIZABETH AGNES daughter of/SAMUEL GORDON, tacksman of Braelangwell/who departed this life to enter into/the joy of her Lord in whom she confided/on the 28th day of September 1862/at the age of 14 years/also of/JAMES GORDON/who died at Beechtree Cottage, Inverness/on the 28th March 1893.

[see Image No. 1215]
Picture Added on 27 May 2017.


---