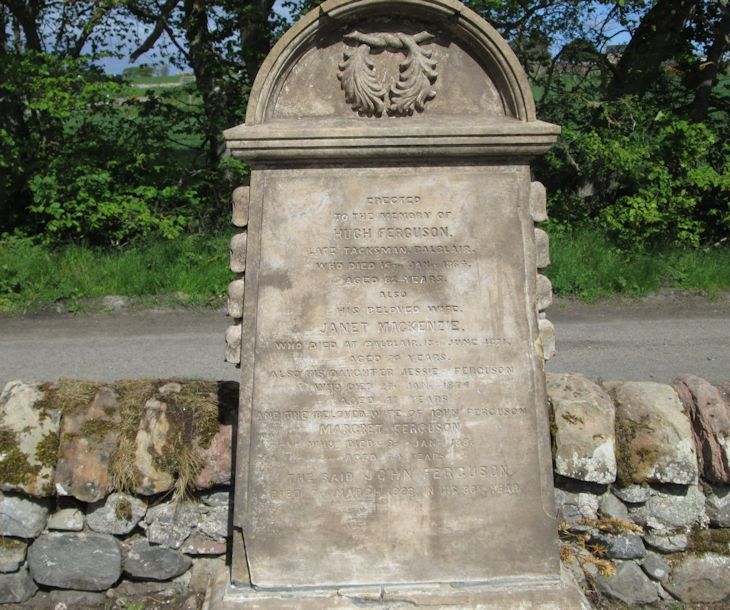 Hugh & Janet (Mackenzie) & John & Marg't Ferguson.

Erected/to the momory of/HUGH FERGUSON/late tacksman Balblair/who died 14th Jan. 1864/aged 82 years/also/his beloved wife/JANET MACKENZIE/who died at Balblair 13th June 1871/aged 74 years/also his daughter JESSIE FERGUSON/who died 28th Jan 1874/aged 41 years/and the beloved wife of JOHN FERGUSON/MARGARET FERGUSON/who died 8th Jan. 1886/aged 30 years/and the said/JOHN FERGUSON/died 7th March 1923 in his 88th year.
Picture Added on 27 May 2017.


---