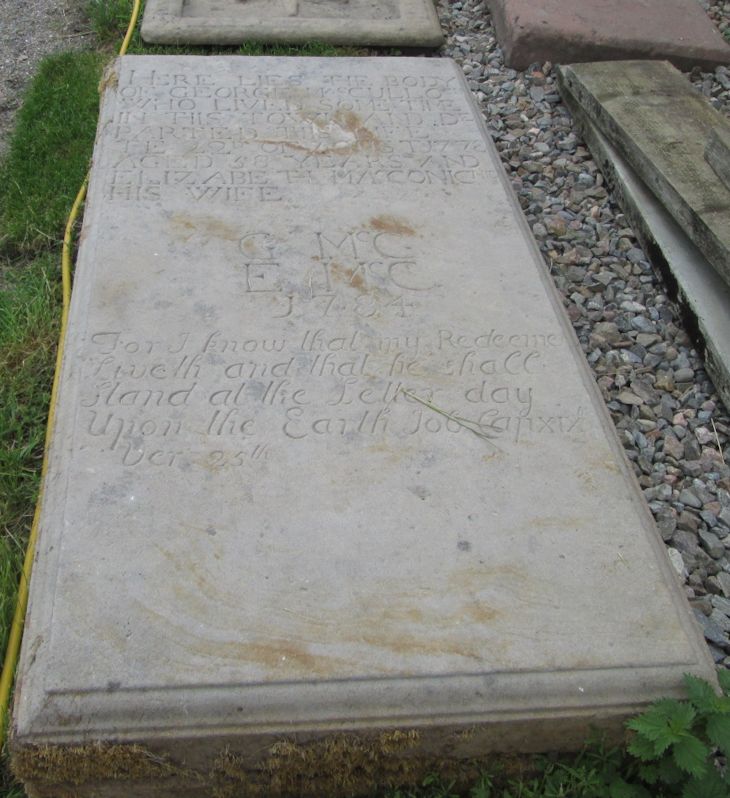 George & Elizxabeth (McConichie) McCulloch.

Here lies the body/of GEORGE McCULLOCH/who lived some time/in this town and de'parted this life/the 2nd of Agust 1778/aged 58 years and/ELIZABETH McCONICHIE/his wife.

G McC E McC

1784

For I know the my Redeemer/liveth and that he shall/stand at the letter day upon the Earth. Job Chap XIX/ver. 25th.
Picture Added on 27 May 2017.


---