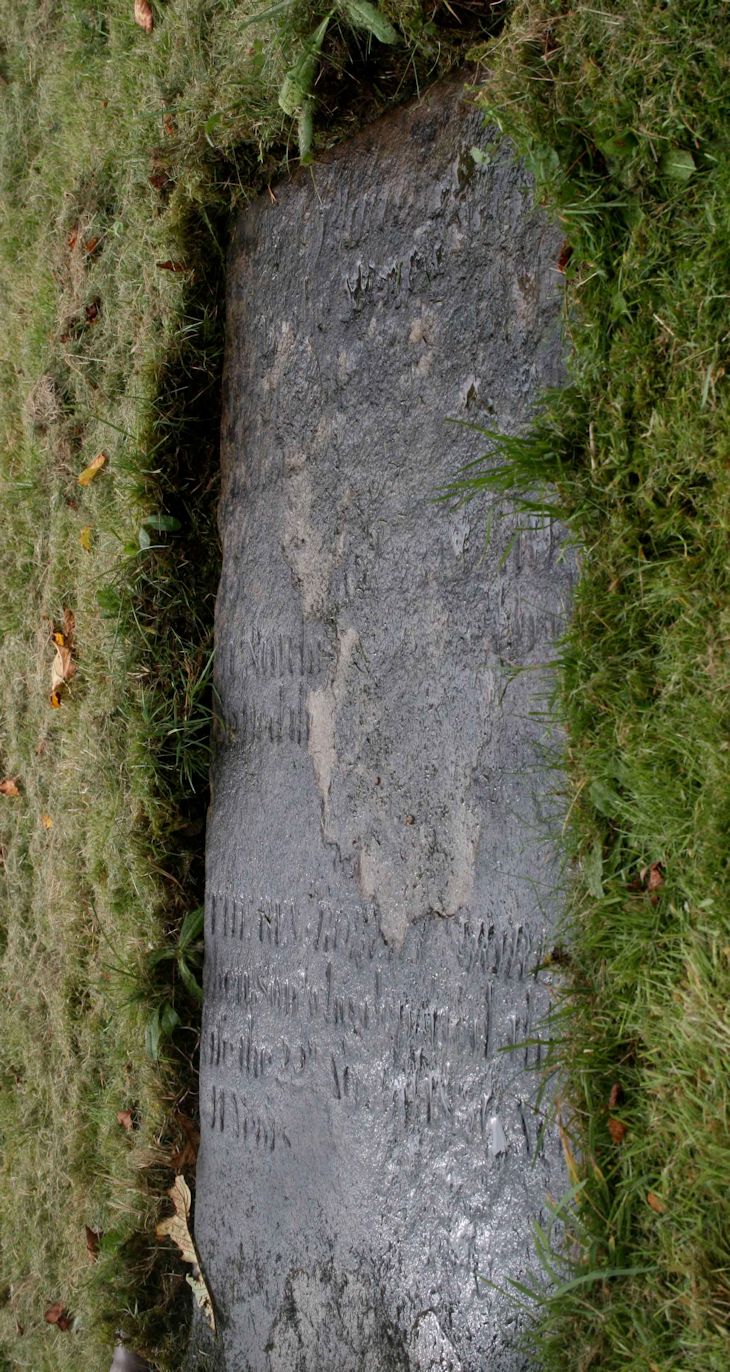 James & Margaret (Junor) More. Rev. Robert More

[The top part of this stone is badly eroded. Parts below in square brackets are reasonable inserts]]

Placed [here]//To the [Memory of]/JAM[ES] MO[RE] ...? who/dep[parted] this/Life ....?/.......? [MARG]ARET/JUNOR hi[s] ....?/parted th[is] ....?

THE REV ROBERT MORE/their Son who departed this/life/the 22nd Au[gust] 18[36] Aged/41 years.

NB. James More was the 2nd of five sons of JOHN MORE & ISOBELLA STEWART, see Image No. 182.
Picture Added on 07 February 2022.


Comments


---