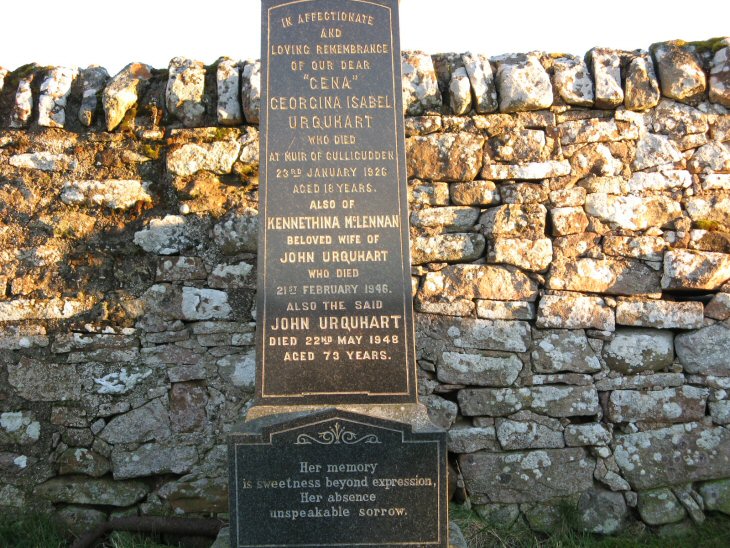 Georgina Urquhart, John & Kennethina Urquhart.
In affectionate/and loving remembrance/of our dear/"Gena"/GEORGINA ISABELL/URQUHART/who died/at Muir of Cullicudden/23rd January 1926/aged 18 years/also of KENNETHINA McLENNAN/beloved wife of/JOHN URQUHART/who died 21st February 1946/also the said/JOHN URQUHART/died 22nd May 1948/aged 73 years.
Her memory/is sweetness beyond expression/her absence/unspeakable sorrow.
Picture Added on 05 May 2008.


---