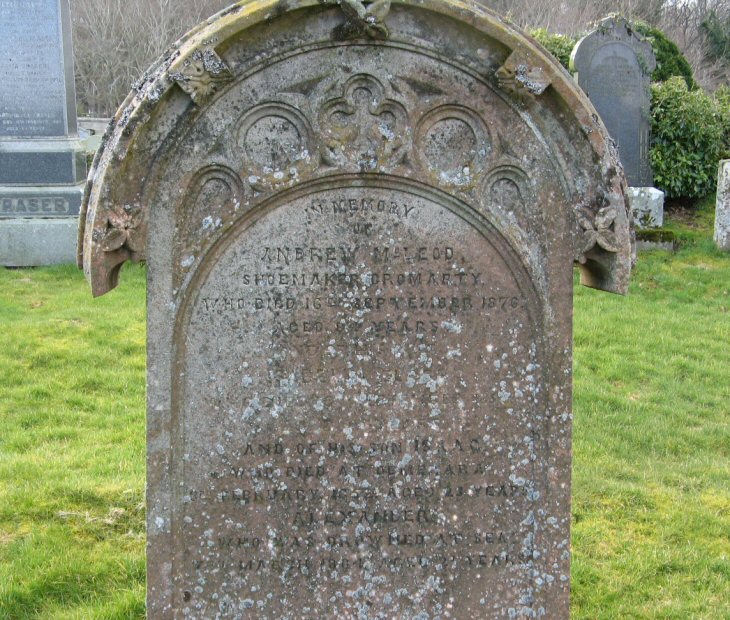 Andrew & Isabella (Fidler) Mcleod, Isaac & Alex'er

In memory of/ANDREW McLEOD/shoemaker Cromarty/who died 16th September 1876/aged 84 years/and of his wife/ISABELLA FIDLER/who died 10th September 189[3?] aged 94 years/and of his son ISAAC/who doed at Demerara/3rd February 1852 aged 23 years/ALEXANDER/who was drowned at sea/7th March 1864 aged 21 years.
Picture Added on 14 May 2008.


---