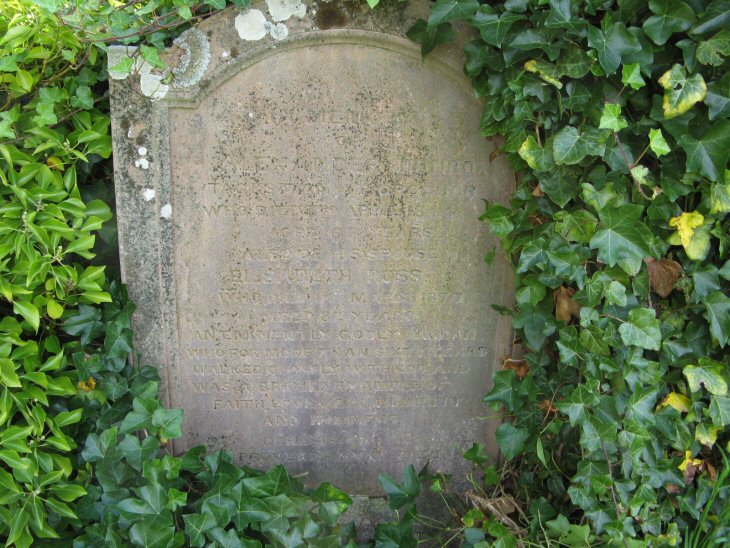 Alexander & Elisabeth (Ross) Munro.
In memory/of/ALEXANDER MUNRO/tacksman at Crochar/who died 3rd April 1844/aged 67 years/also of his spouse/ELISABETH ROSS/who died 14th March 1870/aged 82 years.
An eminently godly woman/who for more than sixty years/walked closely with God and was a bright example of/faith, love, zeal, huimility/and holiness. Genesis V 24/Proverbs XXXI, 29, 30.
Picture Added on 02 September 2008.


---