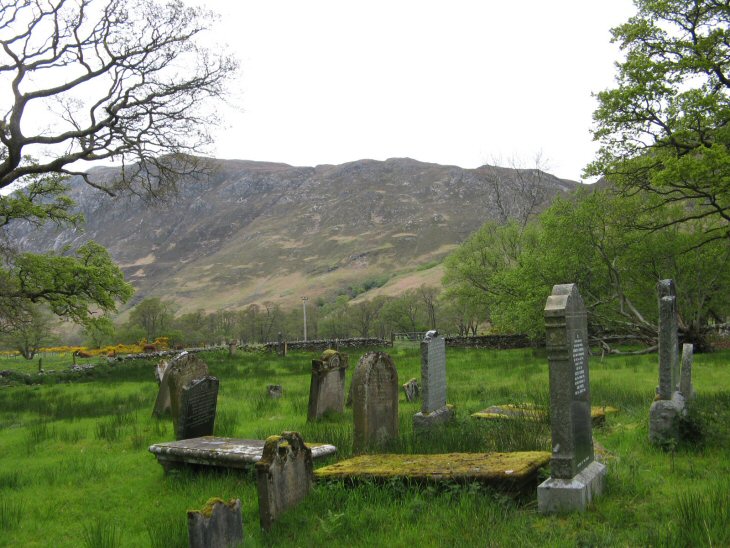 Kinlochewe Old Burial Ground.
Take road signed to Incheril just east of Kinlochewe, cross river, turn left before school and follow road to its end by a farm entrance. Walk through farm yard, turn left between barn and house, follow track heading for trees about 200m away.

There are a few headstones only. There are probably many below the turf. The ground is low-lying and damp.




Picture Added on 19 May 2009.



---